Resources
Free and Paid Resources are available
Vitality Toolkits
3 FUN ways to bring more RAIN, VITALITY & PEACE to Your Place !
For Country, Kids & You
These Vitality Toolkits have been developed to support Young People and Teachers be Inspired by their Nature and see themselves as part of a Big Picture for their Lives – and integrate a higher sense of Belonging and Purpose.
FUN ways to bring more RAIN, VITALITY & PEACE to Your Place!
Vitality Toolkits – 3 toolkits available as Downloadable Files or Hard Copy with Tools, Tips, Templates & Techniques, MP3 or templates for PC or MAC for Schools, Councils & Communities
1. Rain Songs Toolkit – 8 songs on CD or MP3
Rainmaking Toolkit, Rain Dance, Talks, Workshops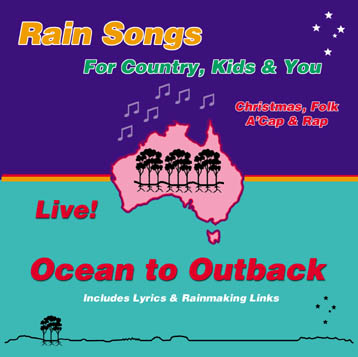 Singing Up the Land…for Country Kids & You.
Bring FUN & VITALITY to Your Place!
Lyrics & MP3 downloads on the website or order CD & Toolkit here –  PRODUCTS
---
2. Event Planner – Dance for the Trees ® Toolkit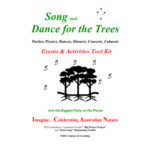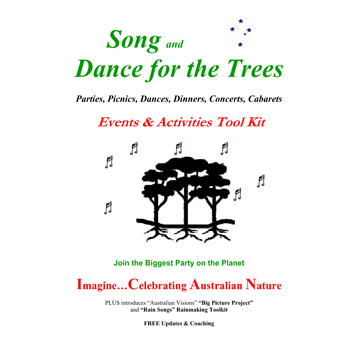 Dances, Dinners, Concerts, Cabarets, Parties, Picnics, Events
Help Create &/or Join the Biggest Party on the Planet!
Free Details & Resources at https://danceforthetrees.com or See the Events Toolkit HERE  – PRODUCTS
---
3. Big Picture Toolkit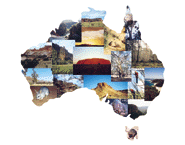 Peacing Our World Together
Australian Visions "Big Pictures Project" – for Peacing Our World Together. Art, Photo & Vision Statements are invited & published as "Big Picture" Poster Maps, on the Internet and in the Australian Visions Book. Earn income for your school!
Resources incl toolkit (see below) & coaching/workshops. See PRODUCTS
3 Toolkits available – CLICK HERE – PRODUCTS
Order Event Toolkits now + GET A FREE WEBPAGE
 ** Register Your interest by Email , for Free tips & Updates including
FREE FLYER for Your Event    
Free Resources
Vision Tips – ways to BE your vision
Visualization techniques – CREATIVE VISUALISATION TECHNIQUES

Creating with the 5th Mode of Prayer – see Greg Bradden FIFTH MODE OF PRAYER
Planning tool – process guide
INTEGRITY CHECKLIST
Relationship Rules
Paid Products & Services
1 day Vision Quest
Vitality Toolkits – Big Picture Project, Dance for the Trees, Rain Songs & Rain Making Toolkits
Creating Journeys Book
Coaching & Mentoring
 or Call +61 417 244 600 or in Australia 0417 244 600
or Order Vitality Toolkits  now + GET A FREE WEBPAGE to promote your event 
Dance for the Trees Event Toolkit (Text PDF) Only $12 includes delivery – order via form or email
Dance for the Trees Event Toolkit, Planner & Promotion templates (CD & Text PDF)
Hardcopy A4 Book (30 + pages) + text & templates on CD
Order details – Click here Vitality Toolkits  
5 % of sale price supports Outback Kids & Nature Care projects

Register Your interest for FREE or Order Event Toolkits with this form. 
Feel Free to Email or Call  if you have any questions

Register Your interest or Request information eg Date & Location of your event, Promotion assistance, sponsorship
Your Contact Information: * Ensure Required fields for order delivery are complete *First Name *Last Name Organization *Street Address Address (cont.) *City *State/Prov *Zip/Post Code *Country Work Phone FAX *E-mail URL Sex Male Female
Product Name or Number above:
* BILLING – Cheque, direct deposit, Money Order or Credit Card payment welcome
You can also print & fax this form …. or complete your details & click SUBMIT FORM  below